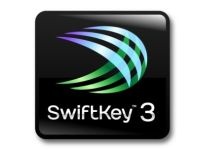 If you think that typing on a touchscreen is frustrating, you're not alone. Thankfully, there's already a solution called
SwiftKey
. This predictive text app anticipates your next word and also corrects commonly made mistakes.
The latest version learns as you type to provide a level of accuracy that's amongst the best in the business. Additionally, the
SwiftKey 3
comes with a few UI tweaks, improved performance, and new themes. New users will have to pay Rs 130 for the app. Fortunately, those who have already purchased
SwiftKey X
are eligible for a free update.
Developer:
TouchType Ltd
Version:
3.0
Size:
4 MB
Price:
Rs 130
Platform:
Android
Download Page:
https://play.google.com/store/apps/details?id=com.touchtype.swiftkey&feature